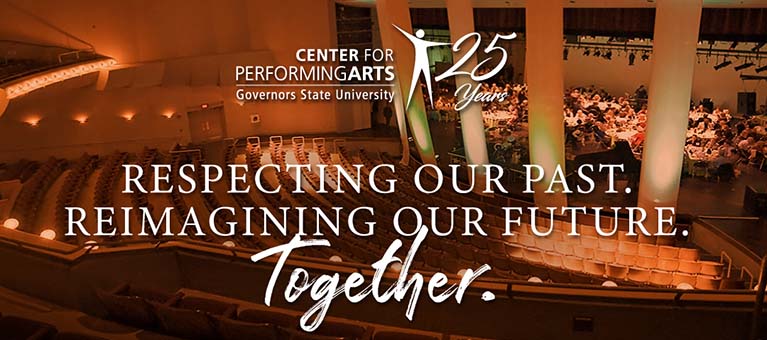 Respecting our Past. Reimagining our Future. Together.
On December 2, 1995, your Center for Performing Arts opened its doors with a performance by comedy legend Rich Little. As we look back on the past 25 years and look forward to the next 25, we invite you to share your stories about the role the Center has played in your life. Maybe you joined us back in 1995 for the grand opening, or perhaps you mingled with a celebrity during one of our season opening parties, or maybe your first introduction to the theatre was as a youngster attending a field trip on our stage! Whether you're a former or current employee, student, performer, volunteer, or audience member, you hold a piece of the Center's history and we want you to share your story!

Please join us for the continuation of our 25th Anniversary Celebrations. We cannot wait to see you at live performances beginning this Fall.