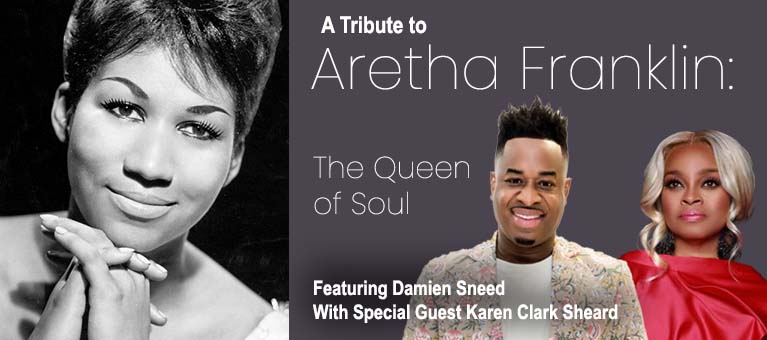 A Tribute to Aretha Franklin:
The Queen of Soul
Featuring Damien Sneed
With Special Guest Karen Clark Sheard
Sunday, March 13 at 4 p.m.

Tickets: $39/$49/$54/$65
Buy Tickets Now!


With a legendary career spanning several generations and a multitude of genres, Aretha Franklin earned her title, "The Queen of Soul." Beloved by musicians and listeners alike, Aretha is recognized as the most successful female recording artist in history with 112 charted singles on Billboard, 18 Grammy Awards, and over 75 million records sold. Backed by an accomplished cast of jazz, gospel, and soul musicians, gospel music legend and four-time GRAMMY Award-winner Karen Clark Sheard lends her signature, one-of-a-kind multi-octave vocal range and ability.
 
Damien Sneed




Musician, vocalist, and composer Damien Sneed toured with Aretha, developing a strong mentee relationship with the soul legend. In this deeply tender and spiritual tribute, Sneed pays homage to the monarch herself with fresh renditions of her most cherished hits including "Respect," "Knew You Were Waiting," "Bridge Over Troubled Water," "Precious Memories," "Think," "Until You Come Back To Me," "Daydreaming," "Freeway," "Natural Woman," and more. 
 



Karen Clark Sheard






Karen Clark Sheard's musical style with the legendary Clark Sisters has inspired a host of modern pop divas including Beyoncé, Mariah Carey, Missy Elliott, and countless others. Lifetime honored the Clark Sisters legacy in a biopic titled The Clark Sisters: The First Ladies of Gospel.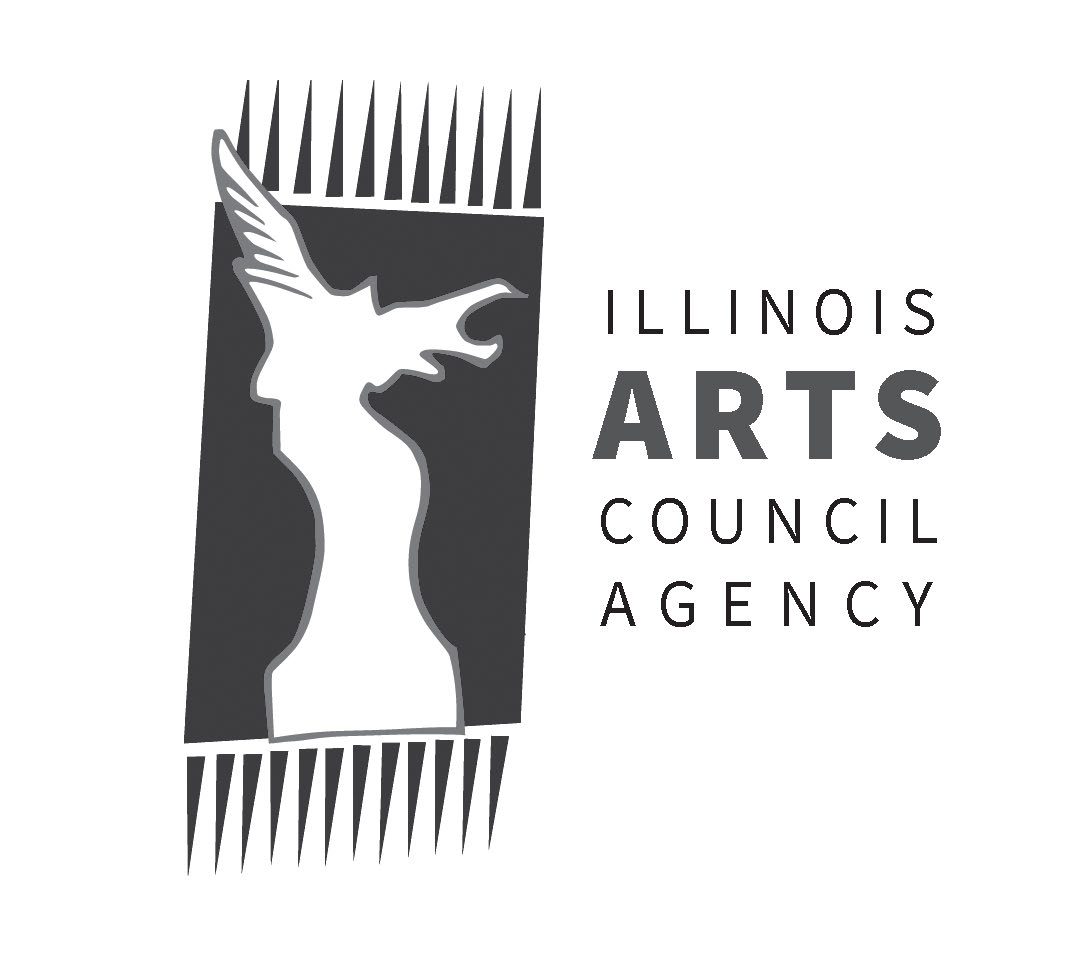 This engagement is generously supported by the Illinois Arts Council Agency.
Frequently Asked Questions
For more information regarding ticketing information, please visit our dedicated Frequently Asked Questions (FAQ) page.

***Please excuse the appearance of our webpages.

We recently upgraded our ticketing software.  In the future you will be able to manage your account online – from changing your contact details and contact preferences to viewing past orders. Please note that when you book tickets online, the system will recognize your email address (if you have purchased tickets under that email address in the past). You will be prompted by email to reset your password. You will also be prompted by email to create a new account, as well as to complete your ticket purchase.

Our ticket purchasing pages are still under construction and will appear without special colors or graphics. 

We appreciate your patience while we continue to improve our event and customer experience.***