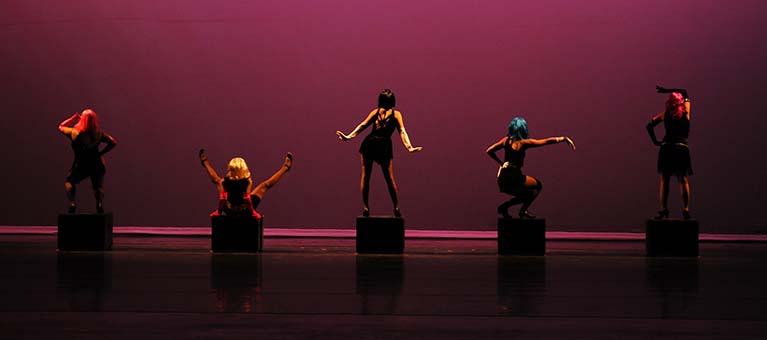 25 Years of Broadway and Beyond
Presented by Theatre and Performance Studies (TAPS) Dance
Directed by Megan Lindsay
Friday, February 11 at 7:30 p.m.
Saturday, February 12 at 7:30 p.m.
Tickets: $15
Buy Tickets Now!


Join the GSU Dance company as they pay tribute to groundbreaking Broadway musicals and the choreographers who made them sizzle. Selections include numbers from Cabaret, Dreams Girls, West Side Story, Aladdin, Chicago, Sweeney Todd, and more.
Frequently Asked Questions
For more information regarding ticketing information, please visit our dedicated Frequently Asked Questions (FAQ) page.


***Please excuse the appearance of our webpages.

We recently upgraded our ticketing software. In the future you will be able to manage your account online – from changing your contact details and contact preferences to viewing past orders. Please note that when you book tickets online, the system will recognize your email address (if you have purchased tickets under that email address in the past). You will be prompted by email to reset your password. You will also be prompted by email to create a new account, as well as to complete your ticket purchase.

Our ticket purchasing pages are still under construction and will appear without special colors or graphics.

We appreciate your patience while we continue to improve our event and customer experience.***

Recommended for you: