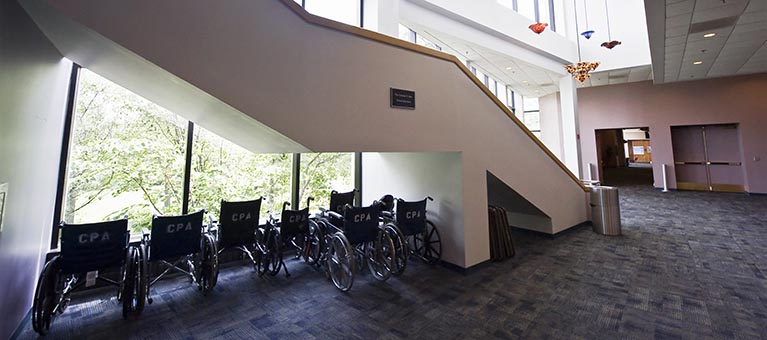 Accessibility
Wheelchair-accessible seats are available on the main floor and balcony. Please contact the Box Office in advance to secure a seat in this area.
Fully accessible restrooms are available in the outer lobby and in B wing next to the box office.
Courtesy wheelchair service is available between the Center for Performing Arts and the Main Entrance.
Accessible parking is available in West Lot 1 and East Lot 1.
Assistive-Listening Devices
Audio amplification is available free of charge. A driver's license or other identification is all that is required for a deposit. These devices can be requested through the Box Office or the Patron Services Manager.