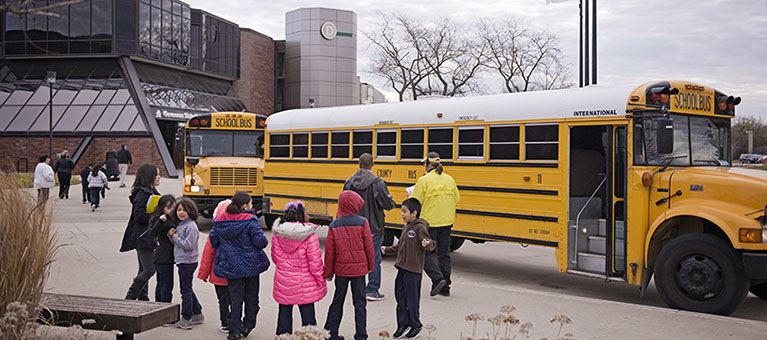 Children's and Educational Programming
Always among the highest expression of every culture, the arts teach us much about every historical period through its literature, visual arts, music, dance and drama. Today it is recognized that to be truly well educated one must not only learn to appreciate the arts, but also must have rich opportunities to participate actively in creative work.
The arts are languages that most people speak, cutting through individual differences in culture, educational background and ability. They can bring every subject to life and turn abstractions into concrete reality.

The Center for Performing Arts at Governors State University does this through a very important program: Arts In Education.
Arts in Education
Prior to Arts In Education performances, teachers may receive curriculum guides that include student activity and evaluation reports. The curriculum guides enhance student appreciation of the upcoming performance, include various academic disciplines, and conform to Illinois State Learning Standards.

Through Arts In Education, the Center reaches students from Chicago to Kankakee and from Joliet to Schererville, Indiana.

Part of the programming for Arts In Education is via the Medhurst Children's Fund, established in memory of board member Ralph Medhurst. This fund finances tickets for students in underserved Southland schools. Since its inception, the fund has donated more than 33,000 tickets to The Center events. Students gain exposure to the arts—expanding their horizons and fostering learning in math, science and language arts.
Contact
Whitney Minarik, our Arts in Education Director, is ready to answer any questions or address any comments you may have. Feel free to contact her at wminarik@govst.edu or 708.534.4046
Download Helpful Field Trip Funding Resources Packet