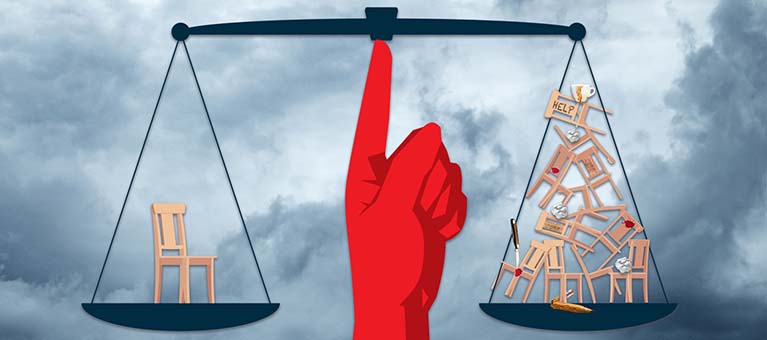 12 Angry Jurors
Presented by Theatre and Performance Studies (TAPS) Drama
Adapted by Sherman L. Sergel. Based on the Emmy award-winning television movie by Reginald Rose
Directed by Patrick Santoro

Thursday, April 7 at 7:30 p.m.
Saturday, April 9 at 7:30 p.m.

Tickets: $15
Buy Tickets Now!
A 19-year-old man is standing trial for the fatal stabbing of his father. It looks like an open-and-shut case—until one of the jurors begins opening the others' eyes to the facts. "This is a remarkable thing about democracy," says the foreign-born juror, "that we are notified by mail to come down to this place—and decide on the guilt or innocence of a person; of a man or woman we have not known before. We have nothing to gain or lose by our verdict. We should not make it a personal thing." But personal it is, with each juror revealing his or her own character as the various testimonies are re-examined, the murder is re-enacted and a new murder threat is born before their eyes! Tempers are short, arguments get heated, and the jurors transform into12 angry individuals. This classic drama will keep you on the edge of your seat.

Frequently Asked Questions
For more information regarding ticketing information, please visit our dedicated Frequently Asked Questions (FAQ) page.


***Please excuse the appearance of our webpages.

We recently upgraded our ticketing software. In the future you will be able to manage your account online – from changing your contact details and contact preferences to viewing past orders. Please note that when you book tickets online, the system will recognize your email address (if you have purchased tickets under that email address in the past). You will be prompted by email to reset your password. You will also be prompted by email to create a new account, as well as to complete your ticket purchase.

Our ticket purchasing pages are still under construction and will appear without special colors or graphics.

We appreciate your patience while we continue to improve our event and customer experience.***

Recommended for you: