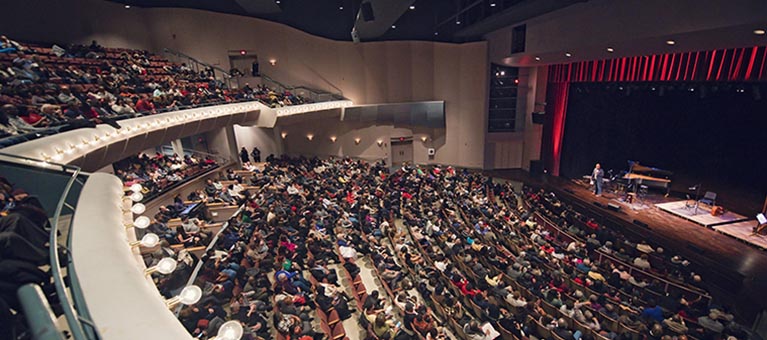 Located 30 miles south of the Chicago Loop, the Center for Performing Arts serves as the area's premiere venue – voted the Southland's "Best Live Entertainment Venue" for five years running. Our state-of-the-art, 1,171 seat venue is designed to accommodate large-scale productions such as full-scale theatrical plays, concerts, ballet, opera, lectures, graduations, recitals, dance competitions, and more.
The benefits of hosting your next event or seminar at the Center include:
Over 1,100 seats
Flexible on-stage meeting or banquet set-up for approximately 150
State-of-the-art technical equipment
ADA accessibility
Convenient dock for load in
Private dressing rooms
Elegant lobby for receptions and meetings
Free Parking
Auxiliary rooms
Professional staff of technicians, front-of-house and box office managers
Whether you are planning a multi-day seminar or hosting a one-day event, we look forward to discussing and supporting your needs. For more information about renting, view our rental rates.
Questions? Contact Tracey Williams, Theater Manager.