About Recovery-Oriented Systems of Care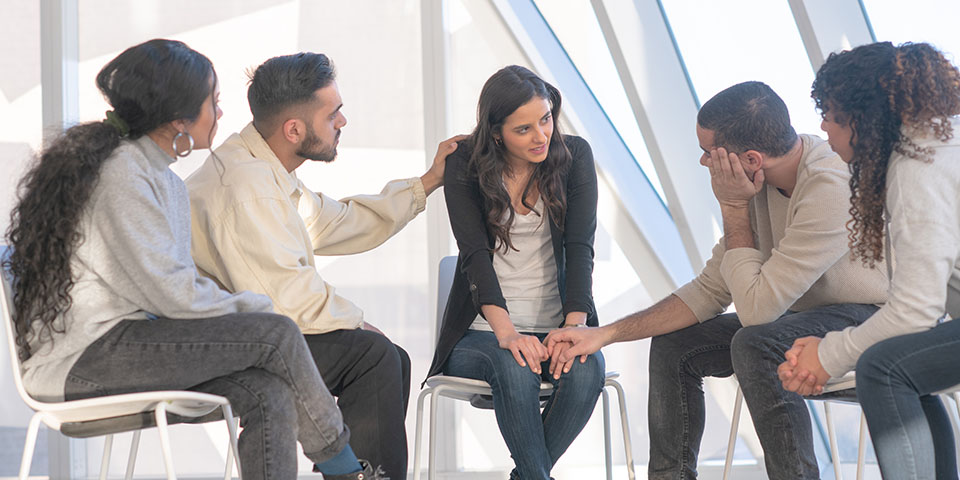 ---
What is Recovery?
A process of change through which individuals improve their health and wellness, live a self-directed life, and strive to reach their full potential.
Recovery from alcohol and drug problems is a process of change through which an individual achieves abstinence and improved health, wellness, and quality of life.
Recovery-Oriented Systems of Care
Recovery-Oriented Systems of Care (ROSC) are designed to support individuals seeking to overcome substance use disorders across the lifespan. They are comprehensive, providing services for individuals before, during and after treatment.
Features of Recovery-Oriented Systems of Care
Recovery-Oriented Systems of Care (ROSC) differ from the traditional approach to addictions treatment, which is often short-term.
Other aspects of this system that set it apart:
Places a greater emphasis on recovery than treatment;
Views treatment as important, and as the bridge to recovery;
Comprehensive;
Long-term;
Individualized;
Strength-based;
Gender-sensitive, culturally competent, and able to address trauma;
Provides assertive outreach in communities. Over the course of the past 50 years, most addiction services have been provided within facilities;
Forms partnerships to help clients remain sober in their natural environments. These partnerships are often between treatment providers, faith-based communities, secular communities, peers in recovery, indigenous healers in a diversity of communities, and recovery coaches;
Emphasizes multiple pathways to long-term recovery.
Recovery Coach Training
The Illinois Department of Human Services' Substance Use Prevention and Recovery (SUPR) and GSU's College of Health and Human Services' Addiction Studies and Behavioral Health Program present a subsidized 110-hour didactic training program plus a 300-clock hour supervised experience focused on recovery coaching/mentoring as part of a recovery-oriented system of care for individuals and families dealing with alcohol and/or substance abuse. The Peer Recovery Support Specialist Training Program meets the Illinois foundational knowledge requirements for certification, and is open to all Illinois residents.
For information about certifications and additional training, go to our Career Pathway page.
Additional Information

This project is supported in part by the Illinois Department of Human Services Division of Substance Use Prevention and Recovery, as part of the Substance Abuse Prevention and Treatment Block Grant award (3B08TI010018-18).